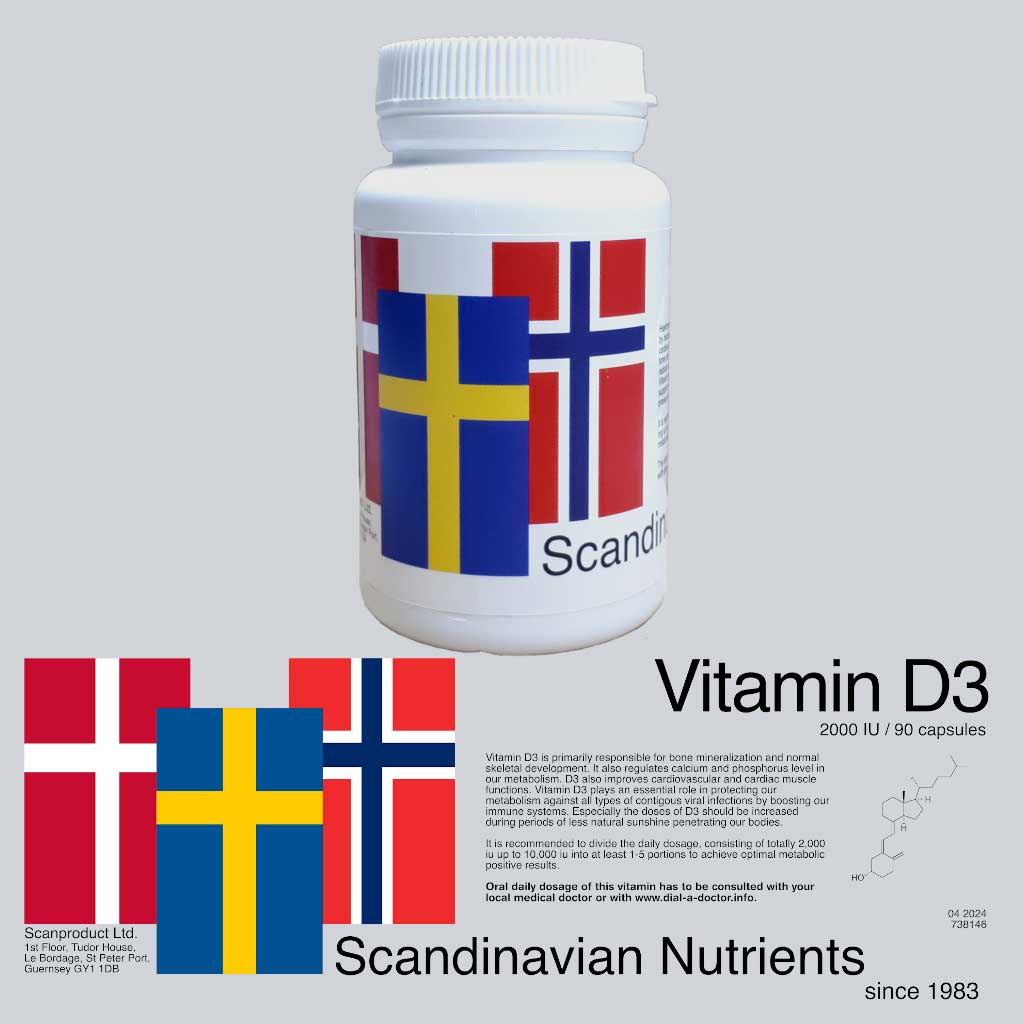 Vitamin D3 2000IU | 90 Capsules
---
Vitamin D3 is primarily responsible for bone mineralization and normal skeletal development. It also regulates calcium and phosphorus level in our metabolism. D3 also improves cardiovascular and cardiac muscle functions. Vitamin D3 plays an essential role in protecting our metabolism against all types of contigous viral infections by boosting our immune systems. Especially the doses of D3 should be increased during periods of less natural sunshine penetrating our bodies.

It is recommended to divide the daily dosage, consisting of totally 2,000 iu up to 10,000 iu into at least 1-5 portions to achieve optimal metabolic positive results.

Oral daily dosage of this vitamin has to be consulted with your local medical doctor or with www.dial-a-doctor.info.
---
Supplement content may vary by +/- 10%
Shipping time may take from 3 to 14 days
30-day money-back guarantee