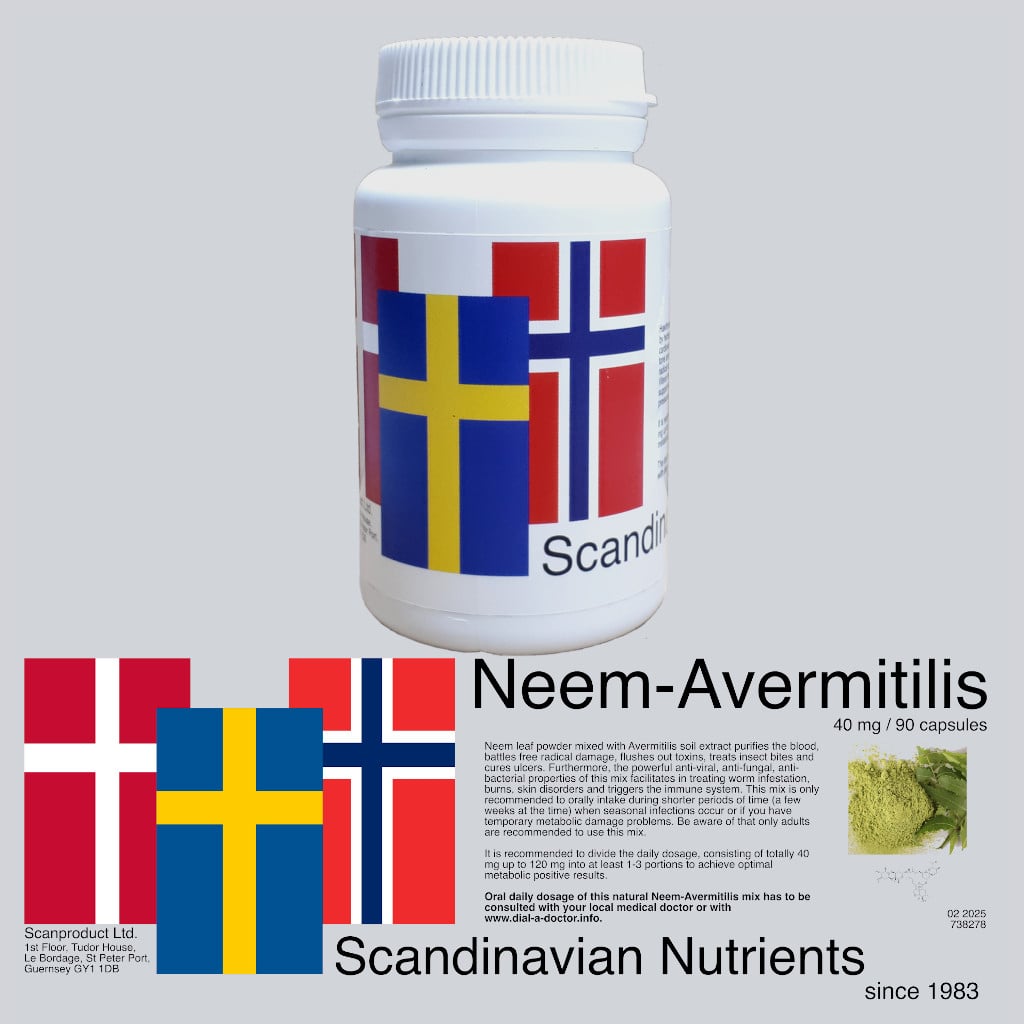 Neem-Avermitilis 40 mg | 90 Capsules
---
Neem leaf powder mixed with Avermitilis soil extract purifies the blood, battles free radical damage, flushes out toxins, treats insect bites and cures ulcers. Furthermore, the powerful anti-viral, anti-fungal, anti-bacterial properties of this mix facilitates in treating worm infestation, burns, skin disorders and triggers the immune system. This mix is only recommended to orally intake during shorter periods of time (a few weeks at the time) when seasonal infections occur or if you have temporary metabolic damage problems. Be aware of that only adults are recommended to use this mix.

It is recommended to divide the daily dosage, consisting of totally 40 mg up to 120 mg into at least 1-3 portions to achieve optimal metabolic positive results.

Oral daily dosage of this natural Neem-Avermitilis mix has to be consulted with your local medical doctor or with www.dial-a-doctor.info.
---
Supplement content may vary by +/- 10%
Shipping time may take from 3 to 14 days
30-day money-back guarantee