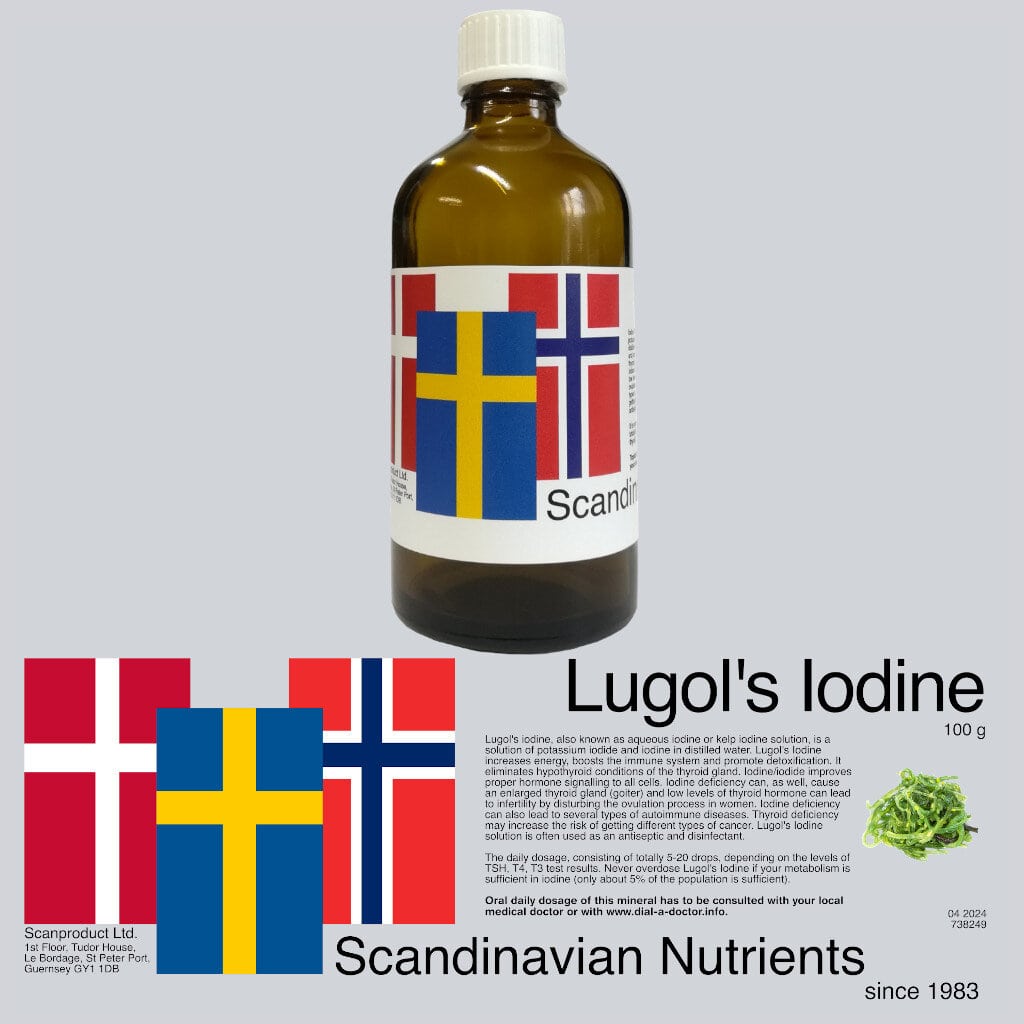 Lugol's Iodine Tincture | 100g
---
Lugol's iodine, also known as aqueous iodine or strong iodine solution, is a solution of potassium iodide and iodine in distilled water. Lugol's Iodine increases energy, boosts the immune system and promote detoxification. It eliminates hypothyroid conditions of the thyroid gland. Iodine/iodide improves proper hormone signalling to all cells. Iodine defficency can, as well, cause an enlarged thyroid gland (goiter) and low levels of thyroid hormone can lead to inferitilty by disturbing the ovulation process in women. Iodine deficiency can also lead to several types of autoimmune diseases. Thyroid deficiency may increase the risk of getting different types of cancer. Lugol's Iodine solution is often used as an antiseptic and disinfectant.

The daily dosage, consisting of totally 5-20 drops, depending on the levels of TSH, T4, T3 test results. Never overdose Lugol's Iodine if your metabolism is sufficient in iodine (only about 5% of the population is sufficient).

Oral daily dosage has to be provided under medical supervision by your local medical doctor.
---
Supplement content may vary by +/- 10%
Shipping time may take from 3 to 14 days
30-day money-back guarantee