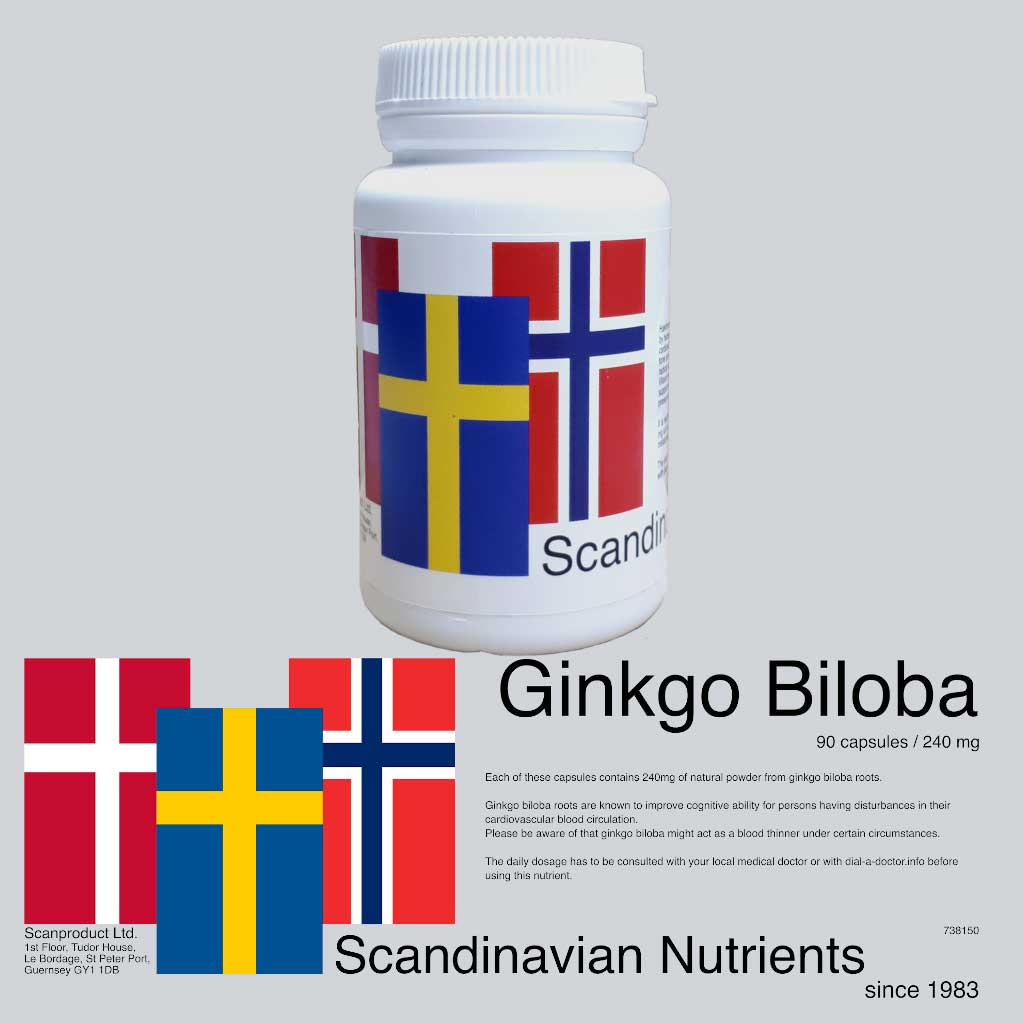 Ginkgo BIloba 240mg | 90 Capsules
---
Each of these capsules contains 240mg of natural powder from ginkgo biloba roots.

Ginkgo biloba roots are known to improve cognitive ability for persons having disturbances in their cardiovascular blood circulation.
Please be aware of that ginkgo biloba might act as a blood thinner under certain circumstances.

The daily dosage has to be consulted with your local medical doctor or with www.dial-a-doctor.info
before using this nutrient.
---
Supplement content may vary by +/- 10%
Shipping time may take from 3 to 14 days
30-day money-back guarantee