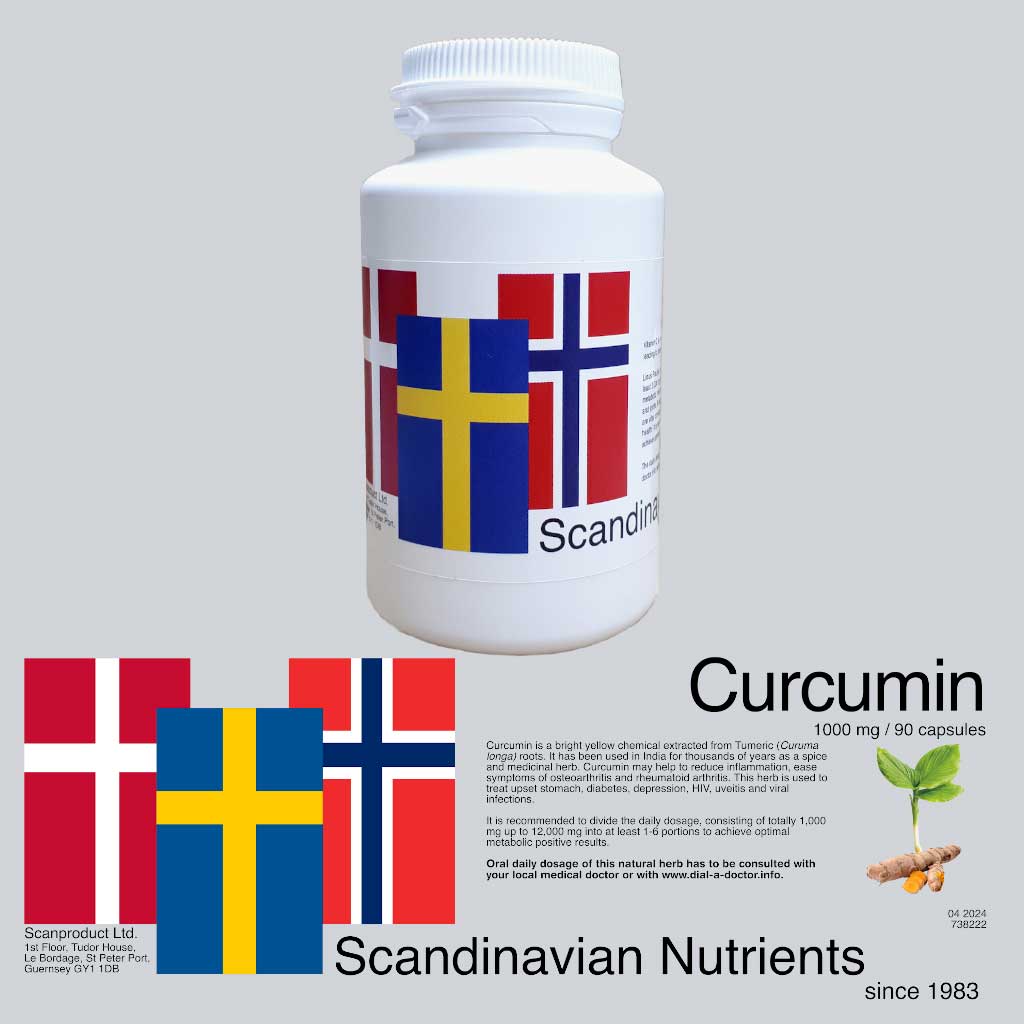 Curcumin 1000mg | 90 Capsules
---
Curcumin is a bright yellow chemical extracted from Tumeric (Curuma longa) roots. It has been used in India for thousands of years as a spice and medicinal herb. Curcumin may help to reduce inflammation, ease symptoms of osteoarthritis and rheumatoid arthritis. This herb is used to treat upset stomach, diabetes, depression, HIV, uveitis and viral infections.

It is recommended to divide the daily dosage, consisting of totally 1,000 mg up to 12,000 mg into at least 1-6 portions to achieve optimal metabolic positive results.

Oral daily dosage has to be provided under medical supervision by your local medical doctor.
---
Supplement content may vary by +/- 10%
Shipping time may take from 3 to 14 days
30-day money-back guarantee