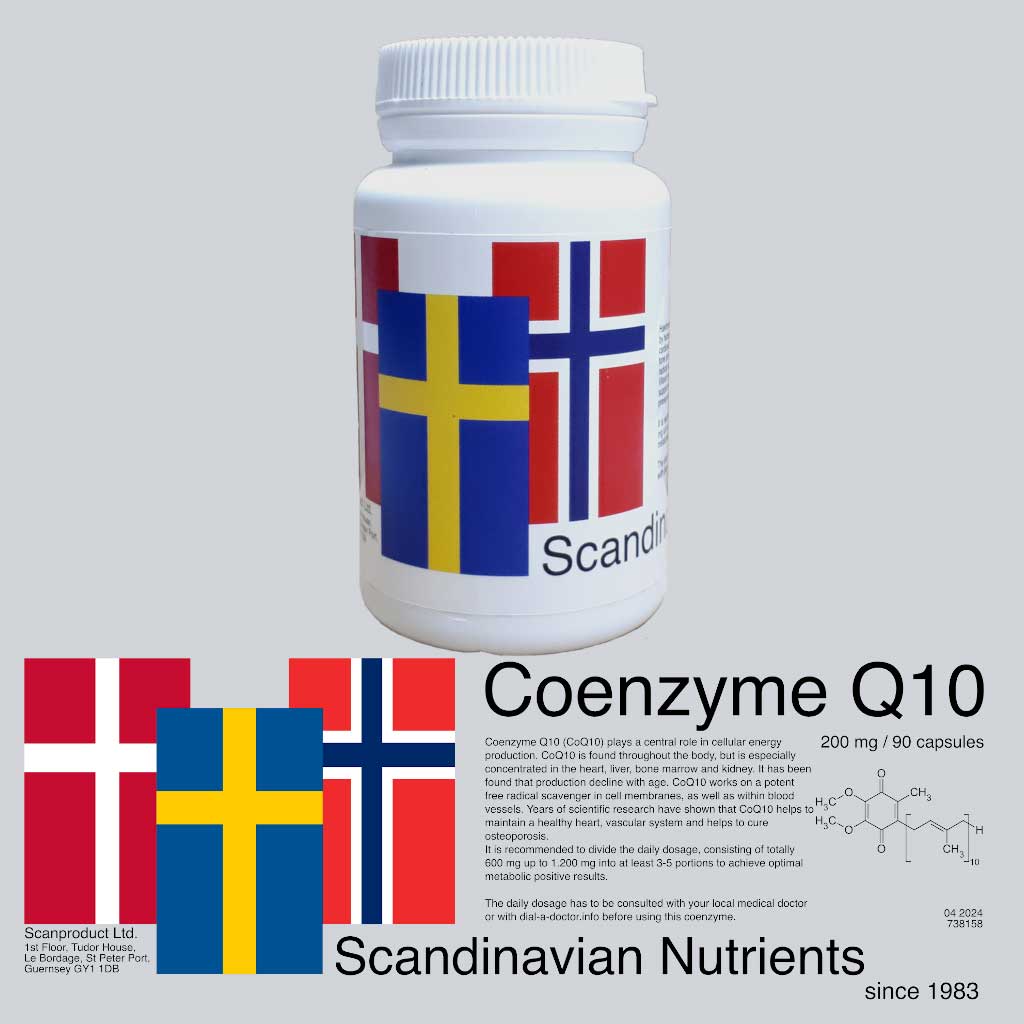 Coenzyme Q10 200mg | 90 Capsules
---
Coenzyme Q10 (CoQ10) plays a central role in cellular energy production. CoQ10 is found throughout the body, but is especially concentrated in the heart, liver, bone marrow and kidney. It has been found that production decline with age. CoQ10 work on a potent free radical scavenger in cell membranes, as well as within blood vessels. Years of scientific research have shown that CoQ10 helps to maintain a healthy heart, vascular system and helps to cure osteoporosis.

It is recommended to divide the daily dosage, consisting of totally 500 mg up to 6.000 mg into at least 3-6 portions to achieve optimal metabolic positive results.

Oral daily dosage has to be provided under medical supervision by your local medical doctor.

---
Supplement content may vary by +/- 10%
Shipping time may take from 3 to 14 days
30-day money-back guarantee