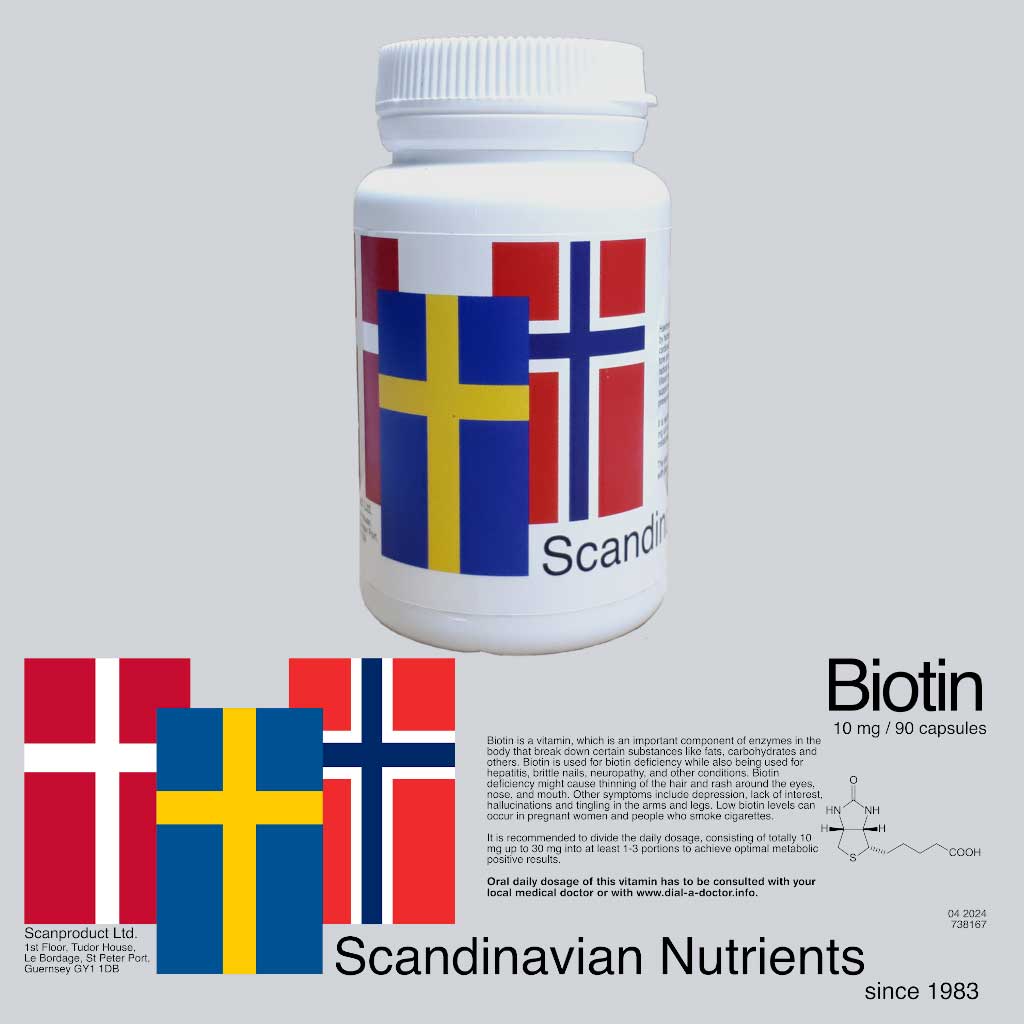 Biotin 10mg | 90 Capsules
---
Biotin is a vitamin, which is an important component of enzymes in the body that break down certain substances like fats, carbohydrates and others. Biotin is used for biotin deficiency while also being used for hepatitis, brittle nails, neuropathy, and other conditions. Biotin deficiency might cause thinning of the hair and rash around the eyes, nose, and mouth. Other symptoms include depression, lack of interest, hallucinations and tingling in the arms and legs. Low biotin levels can occur in pregnant women and people who smoke cigarettes.

It is recommended to divide the daily dosage, consisting of totally 10 mg up to 30 mg into at least 1-3 portions to achieve optimal metabolic positive results.

Oral daily dosage has to be provided under medical supervision by your local medical doctor.
---
Supplement content may vary by +/- 10%
Shipping time may take from 3 to 14 days
30-day money-back guarantee