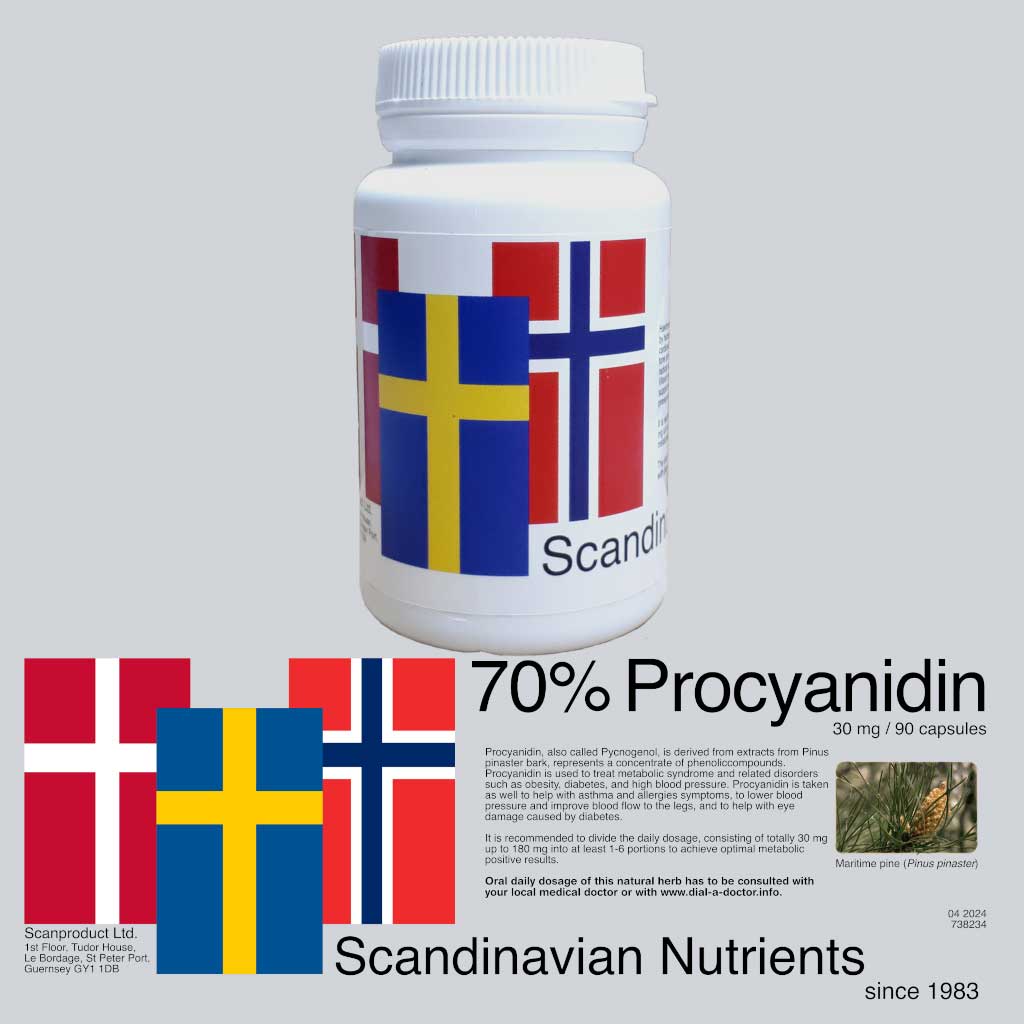 70% Procyanadin (30mg/90caps)
---
Procyanidin, also called Pycnogenol, is derived from extracts from Pinus pinaster bark, represents a concentrate of phenoliccompounds. Procyanidin is used to treat metabolic syndrome and related disorders such as obesity, diabetes, and high blood pressure. Procyanidin is taken as well to help with asthma and allergies symptoms, to lower blood pressure and improve blood flow to the legs, and to help with eye damage caused by diabetes.

It is recommended to divide the daily dosage, consisting of totally 30 mg up to 180 mg into at least 1-6 portions to achieve optimal metabolic positive results.

Oral daily dosage has to be provided under medical supervision by your local medical doctor.
---
Supplement content may vary by +/- 10%
Shipping time may take from 3 to 14 days
30-day money-back guarantee