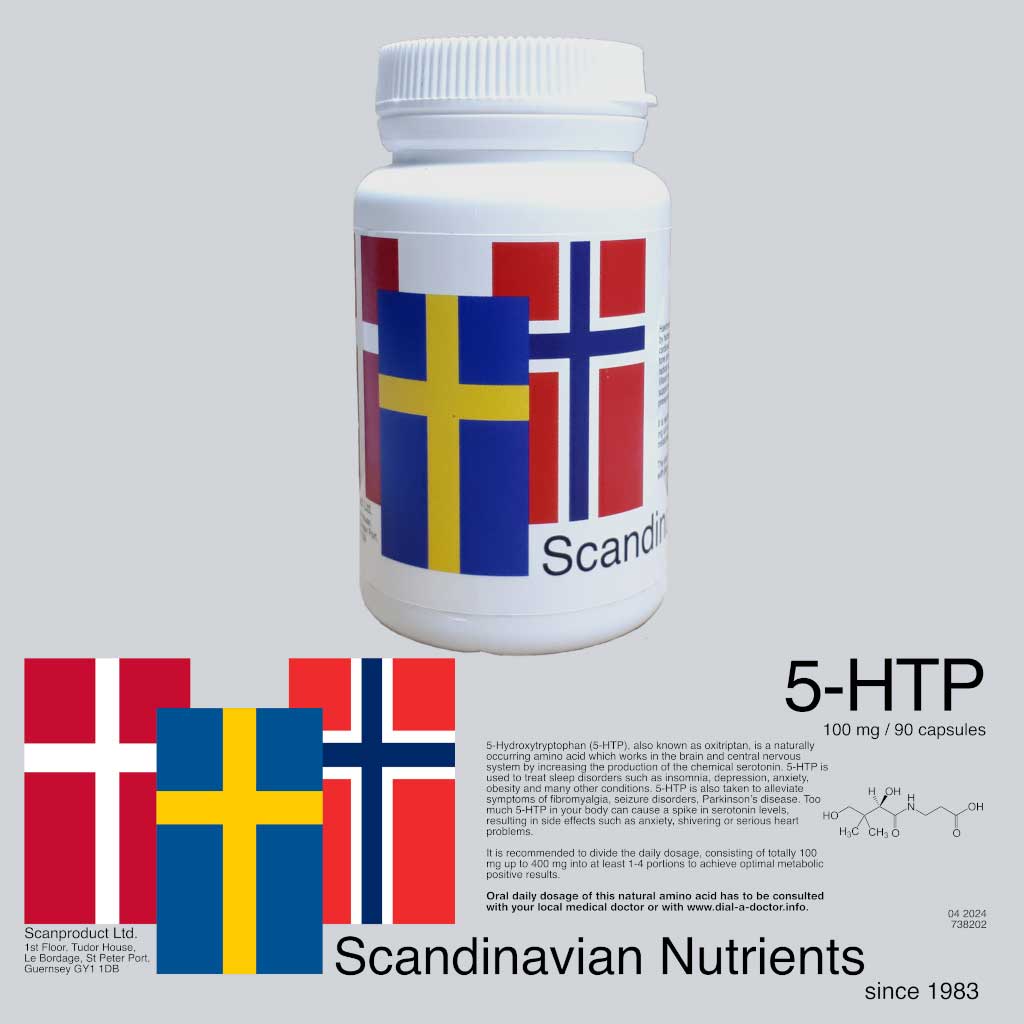 5-HTP 100mg | 90 Capsules
---
5-Hydroxytryptophan (5-HTP 100mg), aka oxitriptan, is a naturally occurring amino acid, which works in the brain and central nervous system to increase the production of serotonin. 5-HTP is used to treat insomnia, depression, anxiety, obesity and many other conditions. 5-HTP is also taken to alleviate symptoms of fibryomyalgia, seizure disorders, and Parkinson's disease.

Too much 5-HTP will cause spikes in serotonin levels, resulting in side effects such as anxiety, shivering or serious heart problems.

It is recommended to divide your daily dosage, consisting of between 100mg-400mg into at least 1-4 portions to achieve optimal metabolic results.

Oral daily dosage has to be provided under medical supervision by your local medical doctor.

---
Supplement content may vary by +/- 10%
Shipping time may take from 3 to 14 days
30-day money-back guarantee